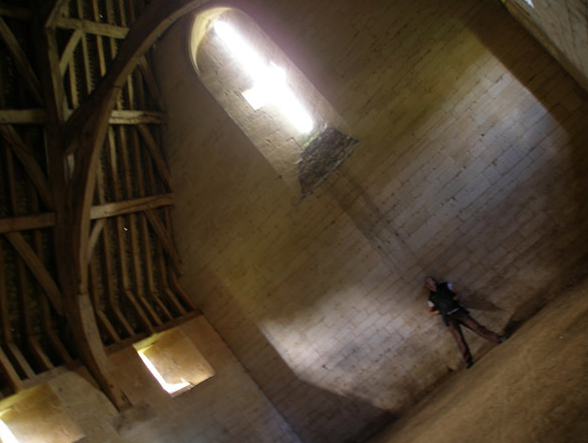 A Little About Belerion Oak Framing
Welcome to my business website, Belerion Oak Framing. I understand some people like to read into a business before making an enquiry, so here's a little about me to be as transparent as possible and show my past experiences, industry knowledge, skill sets in oak and timber framing, carpentry and passion for what I do.
I have been working in the woodland industries since 1997. I first took my chain saw certificate which was the catalyst of my passion for nature, trees and wood related industries. My first exploration in the use of wood as a medium was in making didgeridoos with one of my oldest friends, Jake James, in his parents shed overlooking the sea.
So it was a natural progression on leaving Cornwall to seek my pot of gold in the late 90s, to earn a living from working with wood and developing my passion. I first tried my hand at tree surgery, and really enjoying the experience was pleased to gain a place at Merrist Wood College in Guildford studying as an arborist – here I gained a National Certificate in Arboriculture and related Proficiency Test certificates.
After leaving college I was hungry to learn more with regard to the applications of wood and its related industries – and in need of more experience to hone my skills, I jumped at the opportunity to work with one of the big guns in the timber framing world: Carpenter Oak and Woodland in Wiltshire. I joined them in 2005 and enjoyed a valuable 3-year apprenticeship, which left me eager to broaden my experience, to put my skills to good use, and to develop them further.
Once I became self-employed, I enjoyed working on many different projects – some as a sub-contractor, others as a project manager and fabricator. In 2010 I was given the opportunity to create a working yard. I stripped out an old cow shed and, having amassed all the necessary equipment, created a fully functional workshop, making it possible to run my own show from one location for the first time.
The one thing I longed for was a family to nurture – I met Ania in London in 2012 and moved to be with her. We had a beautiful girl called Olivia, and now that Ania has finished her degree we have all moved back to Cornwall to start the next chapter of our new lives.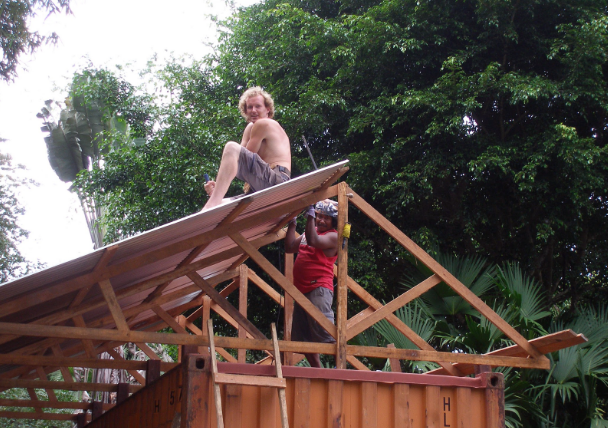 Now a functioning enterprise, we are in contact with clients, designers, architects and engineers to produce timber structures of the highest quality and value for money in the market place. We incorporate a collective of independent local and sometimes journeyman carpenters to create great frames at a realistic cost. As we do not have the overheads and top-heavy management of larger companies, we are able to offer a top quality service and a competitive winning solution for your framing needs.